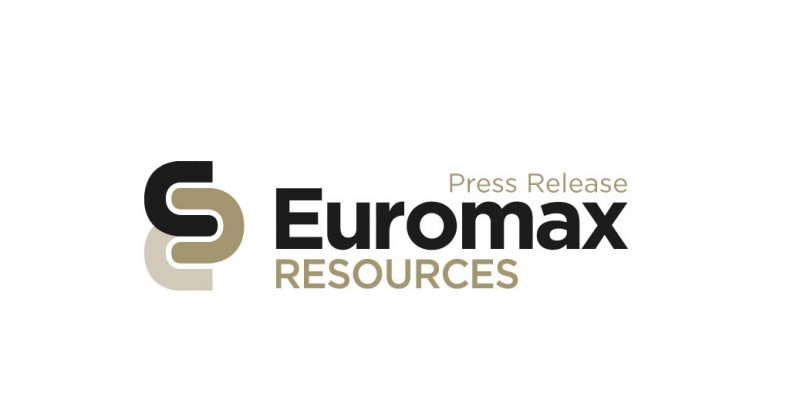 VANCOUVER, March 1, 2019 – Euromax Resources Ltd., (TSX: EOX): (Euromax or the Company), announces that it is finalizing the closing of its previously announced non-brokered private placement financing to one of its current major shareholders, Galena Resource Equities Limited, an entity controlled by Galena Asset Management S.A., which is an affiliate of the Trafigura Pte. Ltd., for gross proceeds of CAD$9,188,040 (USD$6,900,000) (the Private Placement).
As was also previously announced, in connection with the Private Placement, Euromax was in negotiations with the holders of its previously issued convertible debentures (the Debentures), the European Bank for Reconstruction and Development (EBRD) and CC Ilovitza Limited (CCC), an affiliate of Consolidated Contractors Company Group, to extend the maturity date of the Debentures from February 28, 2019 to February 1, 2020.
The Company has entered into agreements with each of EBRD and CCC to extend the maturity date of the Debentures until March 8, 2019 while it works towards a long term agreement with each lender and to complete the Private Placement.
The Company will provide further updates of the status of this matter as appropriate.