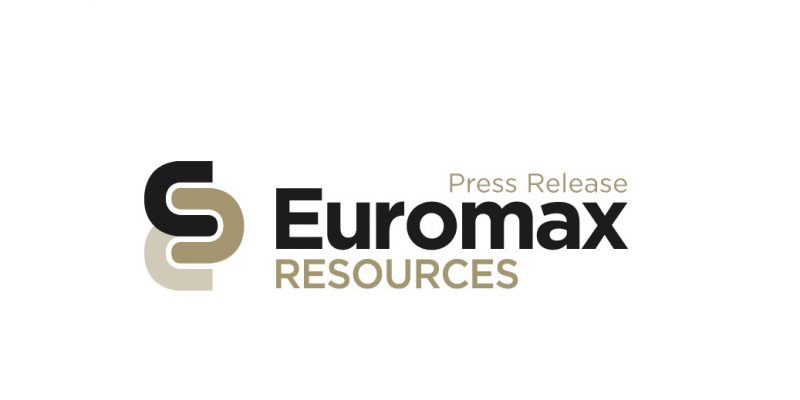 Euromax Resources Ltd.,  10th March 2017
  (TSX: EOX; OTCQX: EOXFF): ("
Euromax
" or the "
Company
"), is pleased to announce a non-brokered private placement (the
"Private Placement")
of 3,325,582 common shares of the Company at a price of C$0.43 per share to a consortium of investors for net proceeds of C$1.43 million. The Company will also issue 166,279 shares to a third party finder as a commission related to the Private Placement. The Company intends to use the proceeds of the Private Placement for development of its flagship Ilovica-Shtuka project and for general working capital purposes. Closing of the Private Placement is subject to the receipt of all necccary regulatory approvals, including approval of the Toronto Stock Exchange. Any securities issued pursuant to the Private Placement will be subject to a hold period of four months and one day from the closing date of the Private Placement, in accordance with applicable Canadian securities laws.